Get detailed information about Fused Silica Products for high temperature applications manufactured by IQS.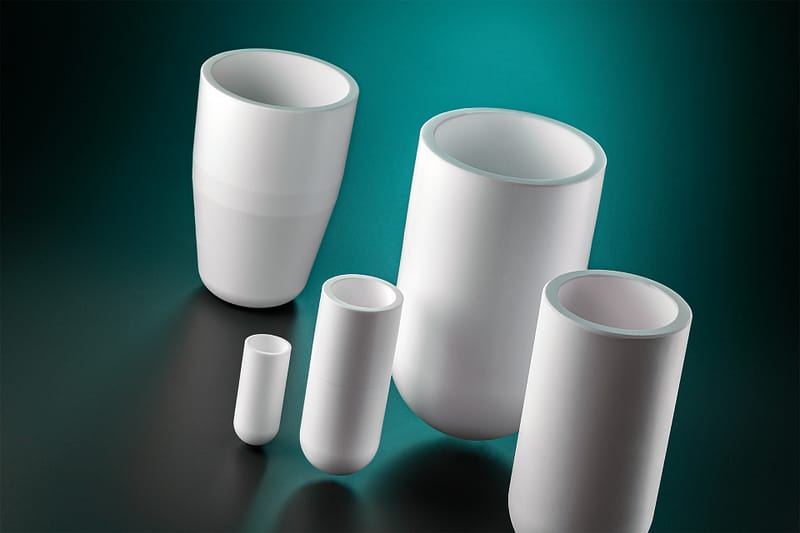 Crucibles of cylindrical or conical shape are made of Diffusil®-T fused silica. Due to their homogeneous heat distribution as well as their smooth and pore-free surface these crucibles are used for e.g. melting precious metals. The melt flows out of the crucible almost entirely without residue, thus increasing the yield of the melting process.
IQS offers melting crucibles with narrow tolerances in the diameter range from 30 mm – 180 mm.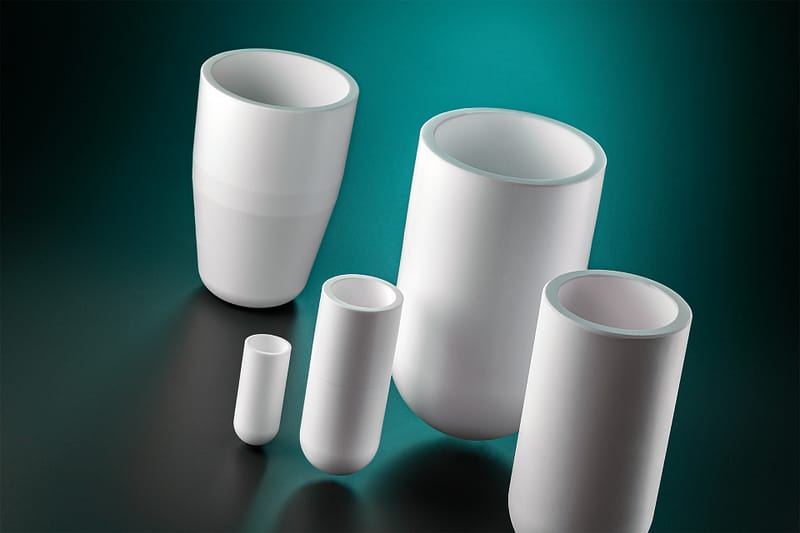 IQS manufactures Diffusil®-T fused silica trays in a wide variety of geometries for high-purity annealing processes. The absolutely smooth inner surface of the trays facilitates the discharge of the annealed powder and prevents cross-contamination when changing products. The tightly toleranced and uniform wall thickness distribution ensures a homogeneous heat distribution in the product.
Diffusil®-T annealing trays can be produced in square form with side lengths of up to 200 mm.